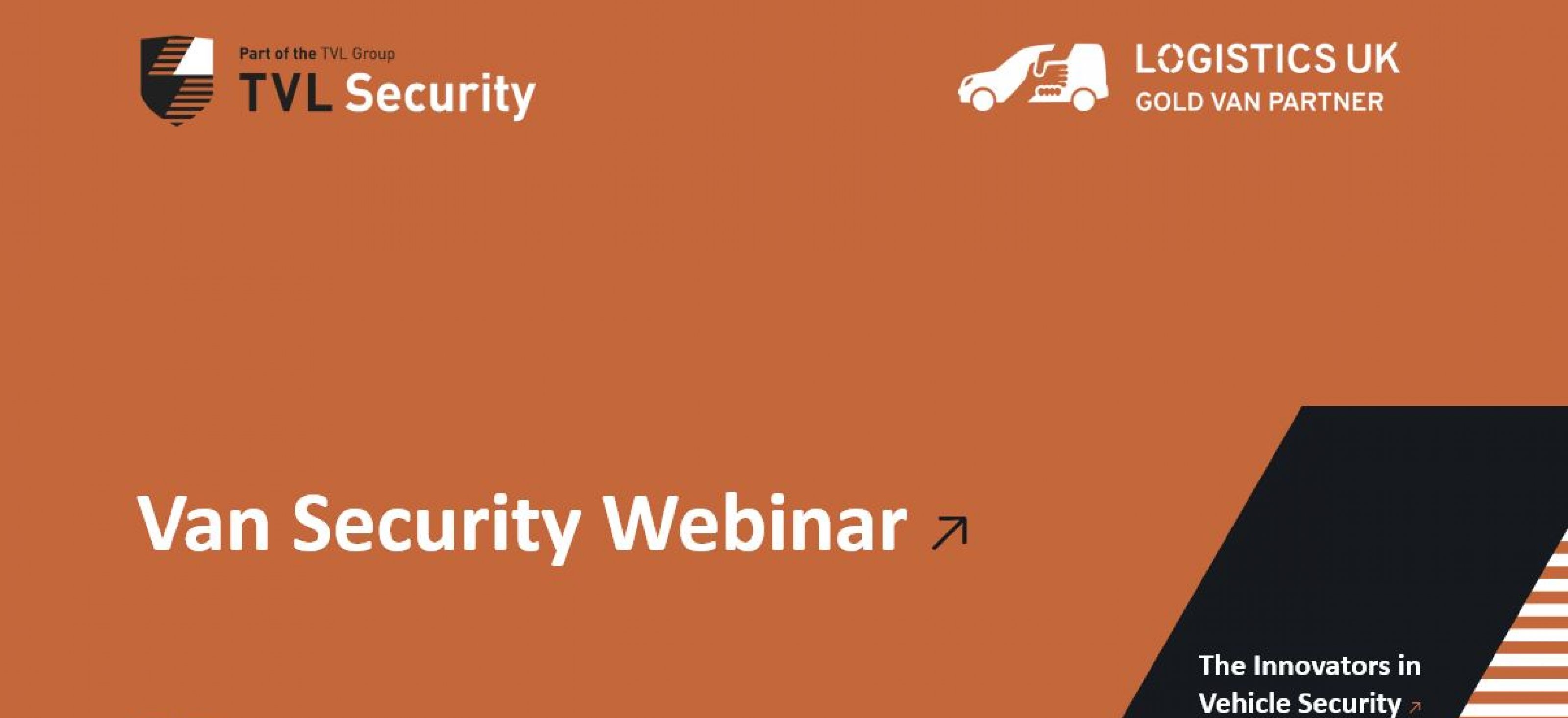 TVL Van Security Webinar
19th March 2021
We were delighted to deliver our first webinar on 16th March in partnership with Logistics UK as gold partner members (replay here). The webinar focused on the importance of Van Security and the effects on businesses. Laura Moran, Managing Director of TVL Group lead the event by exploring the prevalent issue of the rise in van crime and how we at TVL are committed to preventing them. Alongside Denise Beedell, Policy Manager – Vans and Urban Logistics UK, with a wealth of experience within the sector she shared findings from the Van Security Report.Bringing awareness to the research into commercial vehicle attacks including the geographical location to, area of attacks and the contents being targeted.
Our Head of Sales Terry Ledwidge spoke to Nobby Clark, Driver Risk Manager at Tesco Maintenance, Nobby has been in the Police and automotive industry for over 25 years. He explained how attacks have changed over the years and how they are getting more sophisticated everyday. At his time at Tesco his fleet has been victims of organised van crime, which he has overcome with a combination of driver education programme and visual deterrents on the van.
Terry then caught up with Sean Murphy, Group Fleet Manager at Keltbray Group, managing a fleet of 950 across the UK for over 7 years. With such an extensive fleet he has recently experienced an increasing number of van contents thefts, based on the vehicle type and where it is based. Explaining the knock on effects of this has from the cost of the vehicle being off the road, cost of replacing contents and dealing with missed KPI's during the downtime. He was astonished to experience first-hand with one of his van being attacked within 7 seconds and he shared practical preventative methods to come out of these experiences.
The event was concluded after hearing from fleet operators' experiences and industry experts allowed attendees to participate and ask questions to the panel. We like to thank our guest speakers, attendees, Logistics UK and all involved with organising the webinar.
To replay the webinar please use this link To download the files from the event please use the following links:
Logistics UK Van Security Report, download here
Book your free vehicle security health check email:

[email protected]